Fabrication Services
cadds fabrication
Our Fabrication Team connect many different in-house disciplines to a result. Striving for excellence through accuracy and innovation.
The collaborative approach to fabricating allows for a streamlined and comprehensive view of fabrication. Our shared data and oversight, allows us to provide high quality and accurate solutions, at expedited timeframes.
Our highly skilled and experienced team members bring their knowledge and dedication to every fabrication job that comes through our workshop at CADDS Fabrication.
Accuracy and innovation
Mining assets specialists 
With three decades of experience in support the specific and intricate needs of the mining sector, we have gained unmatched skills in delivering compliant, innovative, and built-for-purpose fabrication designs. We are a premier provider of mining asset fabrication solutions.
Discover more
Safety solutions  
Our advanced workmanship and unrivalled experience and understanding of safety solutions have made CADDS Fabrication the ideal partner for developing and deploying your safety project. From guarding to access, we have the knowledge and the resources to get the job done.
Discover more
Compliance & coded welders 
With in-house engineering teams and surveying and scanning teams, we are equipped and prepared to be able to offer compliance and testing solutions to all our fabricated products. Working as a comprehensive unit, we deliver results that are accurate and accredited.
Discover more
Structural & mechanical 
Our extensive knowledge in the fabrication sector has allowed our team to gain insight across a variety of projects. We work across machining and routing, project fabrication, carbon steel fabrication, and combing in-house support to deliver premium results.
Discover more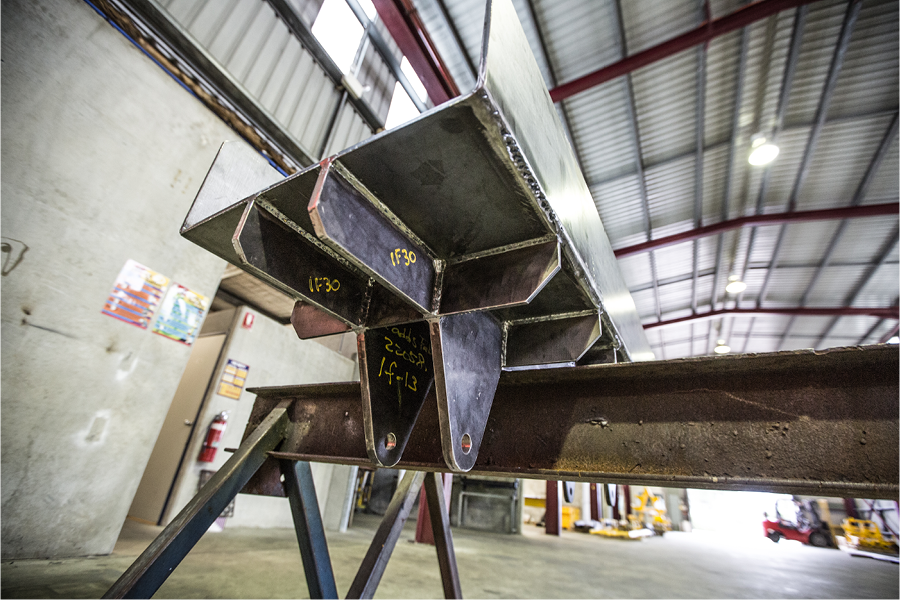 Bespoke fabrication projects 
Our team is unlimited on what can be achieved through our fabrication ability. We have developed innovative and intricate solutions that fulfil bespoke fabrication designs. With all the technical ability and backed by a pool of resources in our Group, we can bring any project to life.
Discover more
Stainless steel & aluminium 
Our team is experienced in supporting the project needs of stainless steel and aluminium fabrication. Working through traditional methods on alternate materials, we can assist in bringing a project to life for our clients.
Discover more
Make an enquiry
Get in touch with our team today to discover how we can help you.  Use this form to reach out to any of our teams.
"*" indicates required fields